hi pretties!! today will be my last official post before heading off on vacation with my fam! soooo so very excited to get outta dodge and relax with the people i love most in the world (minus the hubs b/c he can't come, boohooooooo!). this post will be dedicated to the amazing ladies who are going to be guesting this week and a few updates as well. so let's get this party started!
updates:
my summer bucket list - remember
this post
? well i made my summer bucket list, and surprisingly i actually have a few things crossed off of it. gotta get workin' on the rest though!
puddle jumping will honestly be the hardest thing for me to complete on this list, i hate rain, i hate being wet, and i hate rain. oh wait, did i already say that? well that's how much i hate it. but the rest i can see happening very soon. the baltimore aquarium thing might be hard too, b/c our weekends are jam packed with lots of fun stuff from now until october pretty much. but i am determined to make it happen!
now onto the FUN stuff -- the pretty ladies of the week..
Tranae from Becoming Fabulous
has an amazing fashion post for you tomorrow, Friday the 13th (ooooo spooky!! not
really
.). so be sure to come check it out!






July 16th


Lena from Mom2MemphisandRuby is also sharing with us a great fashion post and fashion tips to spruce up your look. she's funky, tattooed, and quite amazing!








July 17th


Annelise aka Aunie from Aunie Sauce sharing "what's on her heart" lately. she's not only fashionable, but inspirational, sweet, funny & a sass as well. talk about well rounded!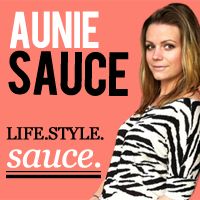 July 19th
Sarah from Tinkerer she may be last but she's certainly not least. in fact she's my newest and most fav blogging pal. she's hippie-ish (yay!!), loves music, gardening & great music - what's not to love?!
(sorry Sarah, had to steal this picture from your blog without asking, hope ya don't mind!)
okay so now you know what you have to look forward to while i'm gone - you will not be disappointed, i can promise you that! i'll try to check in once or twice, but it won't be pretty. blogging from your iphone is kind of horrible, but i'll do it because i love ya.
have a great week!!!