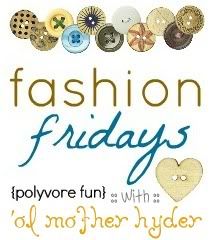 Yayyy, SUCH a fun link up today. I'm obsessed with Polyvore. Almost as much as Pinterest. Almost. It's so much fun to create outfits, and honestly, most of them I'd never wear. I've said it before, but I'll say it again - I'm a total plain jane. My closet consists of lots of black and neutrals and I live in jeans, uggs and flip flops(depending on the season of course). BUT, I love fashion. I wish I could sport it all, but it's just not in me. Sometimes I do jazz things up and wear color, statement necklaces or some sky high wedges - but that's about as far as it goes. Enjoyyyyyyyy!
cute n' casual
by
lyuro57
featuring
old navy flip flops
**Disclaimer** my fashion friday post this week was GOING to be inspired by outfits i've worn this week, but then i got the news of this amazing link up. i promise my polyvore sets are not usually this boring :) below is what you'll normally see.
turquoise
by
lyuro57
featuring
kendra scott jewelry
this is the kind of thing i normally do -- i swear :)
Happy Friday Lovelies!