There are a few famous women whose style blows me away.
They seem/look so stylish, so effortlessly.
One of these women is Kate Hudson. Not only do I love her style, but I love her attitude as well.
So down to earth, and so beautiful.
Oh, and what a cute Momma too!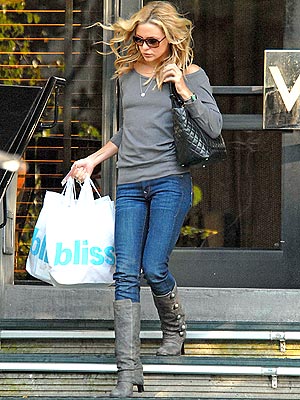 Another well known lady whose closet I'd DIE to raid? Rachel Zoe.
Love her. Love her show too, borderline obsessed.
And last, but certainly not least - Nicole Richie.
Another beautiful lady in Hollywood whose style wows me.
Anyone notice a common trend with all the gorgeous gals?
They have that boho chic thing going on, which I absolutely love.
Happy Friday!